Prinicipal's Message
✶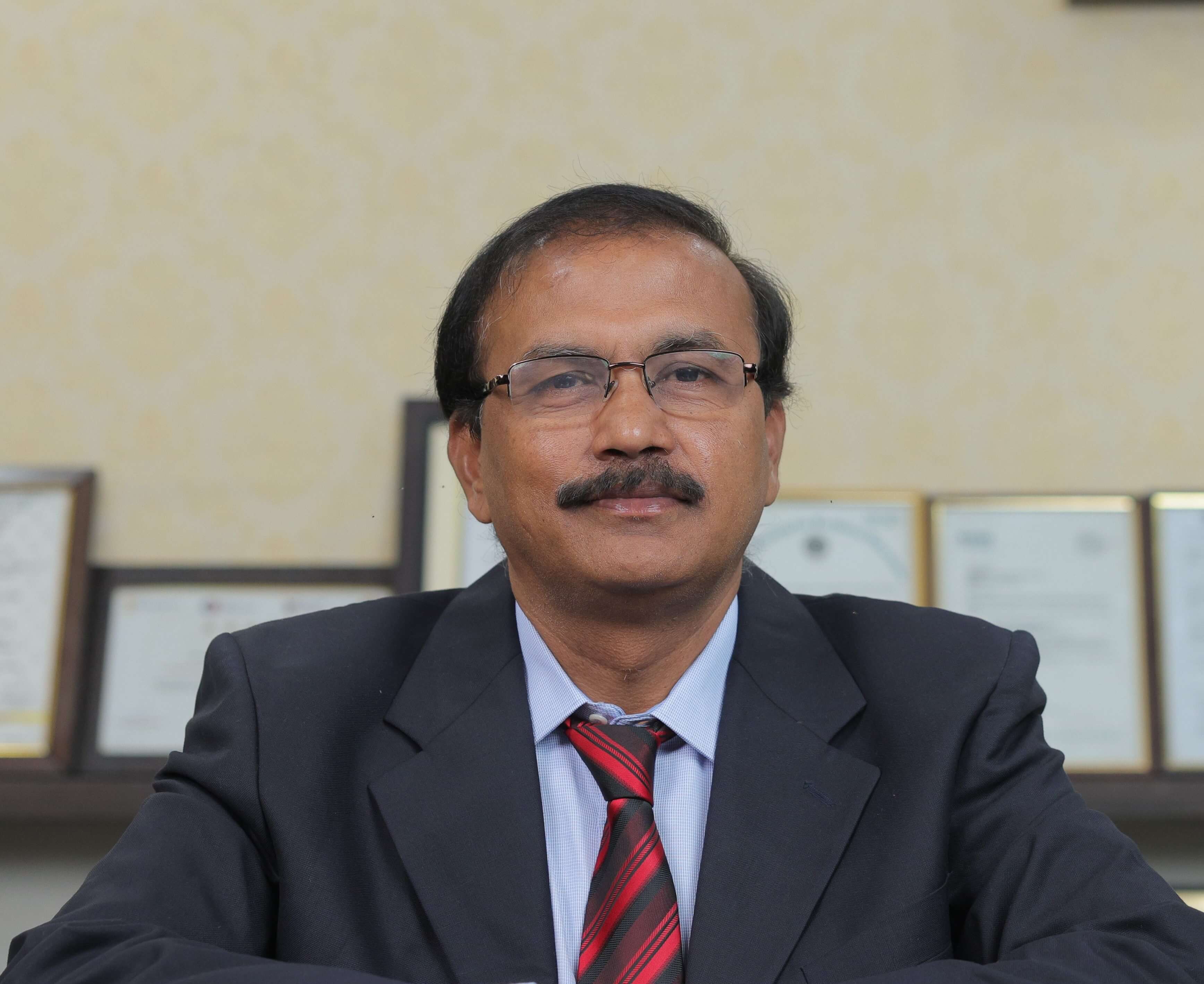 Dr. R.V. Krishnaiah
M.Tech., Ph.D., MIE, MIETE, MISTE
Principal, NRCM
Greetings and a very warm Welcome to NRCM Website.
Achievements:
Execution of a Technology development Project of Rs.91.07 Lakhs funded by Department of Science & Technology (DST), Government of India and approved by Research Designs and Standards Organization (RDSO). As a part of these five patents are granted.

One Idea approved by MSME and sanctioned Rs.15 Lakhs which is in progress.

Guided two PhD students (completed) and guiding one PhD scholars (in Progress).

One Copyright is granted on secured electoral system with remote vigilance.

Author of two SCI Journals, Fourteen Scopus Journals and other 100+ Publications.
Education:
Nagarjuna University, Andhra Pradesh, India
B.Tech in Electronics & communication Engineering with first Division

National Institute of Technology (formerly R.E.C warangal), Andhra Pradesh, India
M.Tech in Electronics & Instrumentation with first Division

Jawaharlal Nehru Technological University, Hyderabad, India
M.Tech in Computer Science first class with distinction.

JNTUniversity Anantapur, A.P, India
Ph.D in Electronics & Communication Engineering.

Achievements:
Life Membership (LM21661) of Indian Society for Technical Education (MISTE).
Life Membership (M-150865) of Institute of Electronics and Telecommunication Engineering. (MIETE)
Membership M-123594-4 of Institute of Engineers
ISO- Lead Auditor
25 Years of Experience in teaching and 15 years as Professor and Principal in various organizations
Dr. R.V. Krishnaiah is an asset to the institution, who has been striving to make the Institution as a destination for the higher learning in engineering education.
-Dr. R.V. Krishnaiah