About HOD
✶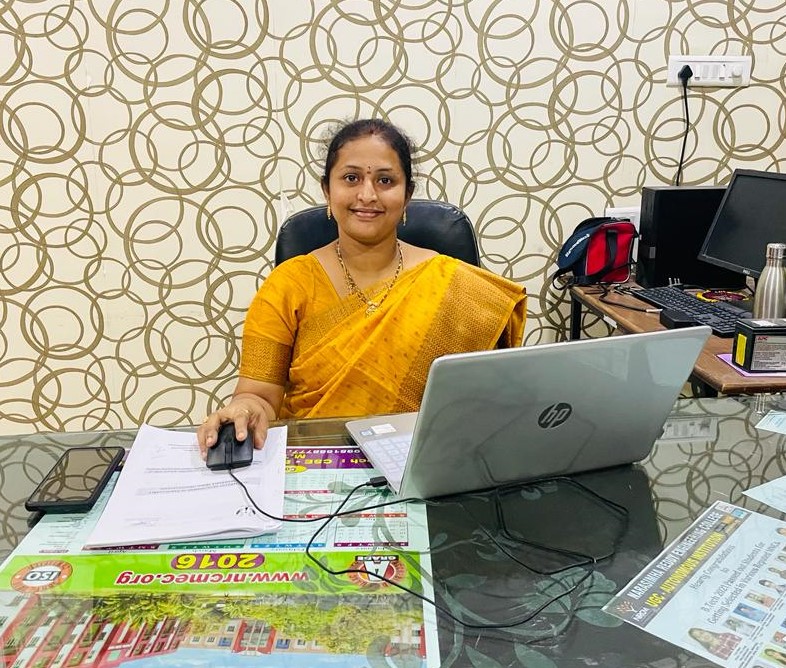 Prof. Srilakshmi Cherukuri
B.Tech,M.Tech, (Ph.D.),
HOD - CSE (AI &ML)
Welcome to Our Department
Profile
Prof. Srilakshmi Cherukuri currently working as Professor & HOD, AI and ML Department has a total experience of 12 years in the Field of Education and Research. Her Research interests include cloud computing and cryptography and network security as well as range of allied fields of AI , Machine Learning, Big data analytics, Software Engineering, etc.,. She did Completed B.Tech - Computer Science and Engineering, M.Tech - Computer Science and Engineering and PhD - Computer Science and Engineering in from reputed university. She is Life Member of CSI, IAENG, ISSE, CSTA and IFERP. She guided projects of UG 35 and PG 20 and sponsored projects 2 also delegated responsibilities and Organising chair for various International Conferences. She has published 25 Research Articles in reputed International and National Journals.

- Prof. Srilakshmi Cherukuri