About HOD
✶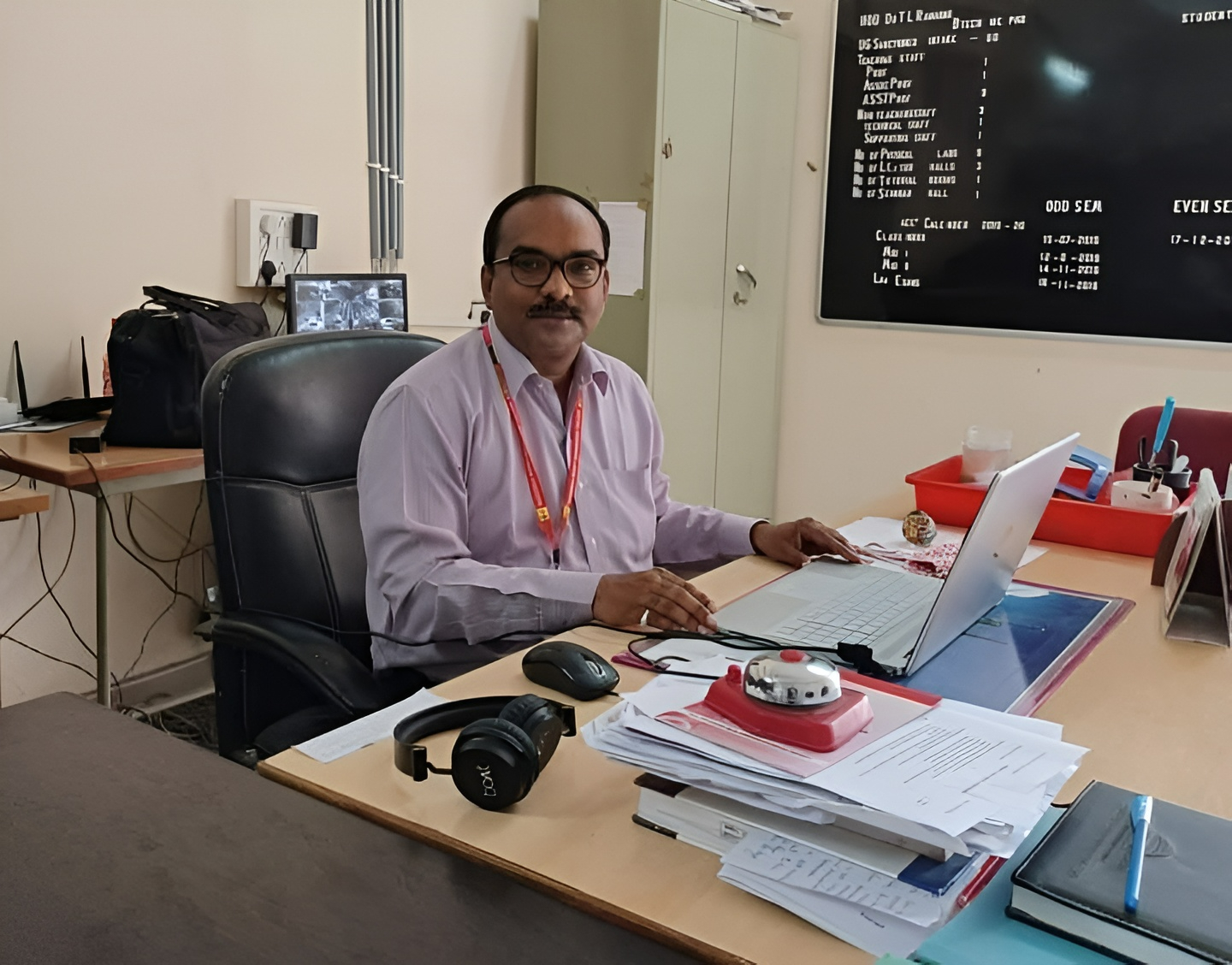 Dr. T.L. Ramadasu
B.Tech,M.Tech, Ph.D.,
HOD - CIVIL
Welcome to Our Department
Profile
Dr. T.L. Ramadasu currently working as Professor & Head of the Department of Civil Engineering in Narsimha Reddy Engineering College, Hyderabad. He joined the college in the year 2021. He obtained his PhD degree from JNTUK in Civil Engineering in the year 2014 for his research work on the topic "A Study on Improvement of Geotechnical Properties of Three different Swelling soils Using admixtures". He obtained his Bachelor's degree in Civil Engineering from Nagarjuna University, Guntur in the year 2001. He obtained his M.E degree in Soil Mechanics and Foundation Engineering (Geotechnical Engineering) at College of Engineering, Andhra University, Visakhapatnam in the year 2003.

Dr. T.L. Ramadasu has a number of research papers in conferences and journals. Currently he is involved in research in the areas of Geotechnical Engineering also analysis and design of pavements. He also delivered a number of expert lectures on topics related his research. He organized a number of workshops, conference and faculty development programs. He was also instrumental in the establishment of Geotechnical Engineering Laboratory at the Department.

Dr.T.L. Ramadasu is actively involved in various activities to promote engineering education. For over one and half decade, he organized and coordinated the value-added course on Geotechnical engineering or Civil Engineering students. He received Best teacher award in the year 2016 from St Martins Engineering college, Hyderabad and also received best research paper award in the year 2012 from SCMS, School of Engineering and Technology, Vidyanagar, Palissery, Karukutty-82, India. He is the life member of Indian Society for Technical Education, Institution of Engineers (India), Indian Geotechnical Society and chartered Engineer (IEI).

MESSAGE:
College life is the most exciting and important phase of everyone's life. During this period, a student encounters several experiences, and learns new things. He learns the importance of friendship, he learns how to solve challenges by team working, and he learns many technical skills which will help him in making his life laminar. A professional Engineering college will serve as a gateway in accomplishing this task. Engineering education aims in imparting theoretical and practical knowledge in the minds of the students and it is well accompanied by an appropriate teaching system, which has a moralistic responsibility of molding the students in the right direction.

As a final word I would like to say that, this college fulfills all the above requirements thereby fortifying the future of its students.

-Dr. T.L. Ramadasu